Join Us!
On February 24, 2024 we will be walking around Waterdown in this fun, family-friendly fundraiser to raise money for the mental health services and family supports that Eagles Nest offers.
Learn more about joining us!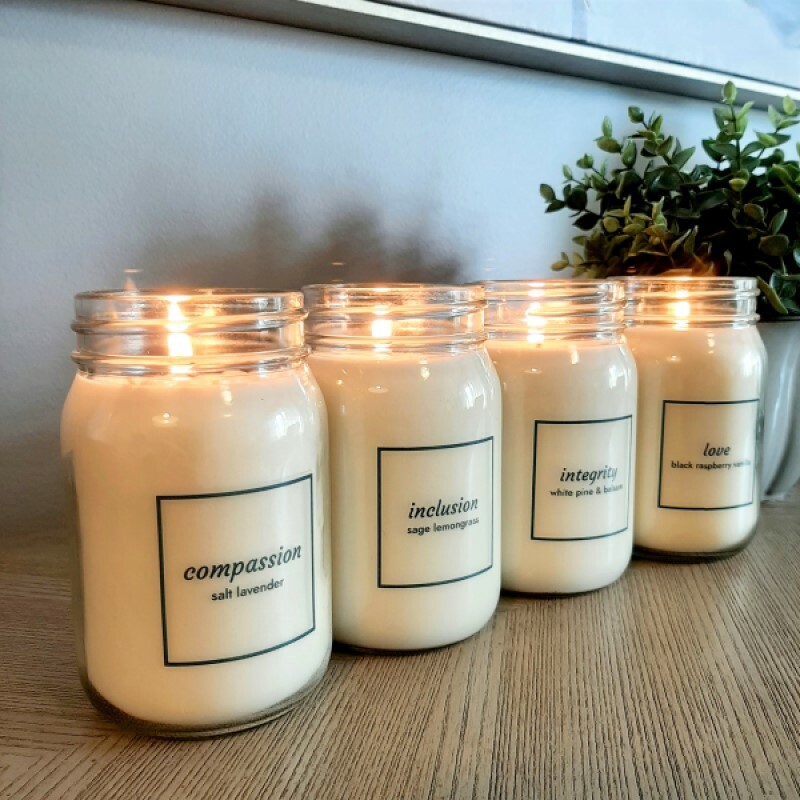 Candles
Brighter days ahead...purchase a candle and help Eagles Nest provide accessible mental health programs in the community. 100% hand poured soy in a 16oz glass mason jar with pewter metal lid. Made in Canada in small batches.
Each unique scent is paired with one of our values: Compassion, Inclusion, Integrity and Love. In celebration of our 20th Anniversary we have also released a Limited Edition Evening in the Orchard candle.
To Purchase:
Select one scent and the quantity you want and press "purchase now". To purchase additional scents, choose "continue shopping" from the pop-up message.
Once you complete your purchase, we will contact you to arrange a pick up time. Pick up will be at the HOPE Centre, 606 Dundas Street E. between Monday and Thursday, 9am - 4pm, or another time by arrangement.
Limited Edition
Evening in the Orchard Oak Barrel Apple