This spring help us grow!
Help provide adults, youth, children and families with accessible mental health services and support this May. Will you bid in our online auction and help us reach our goal of $10,000?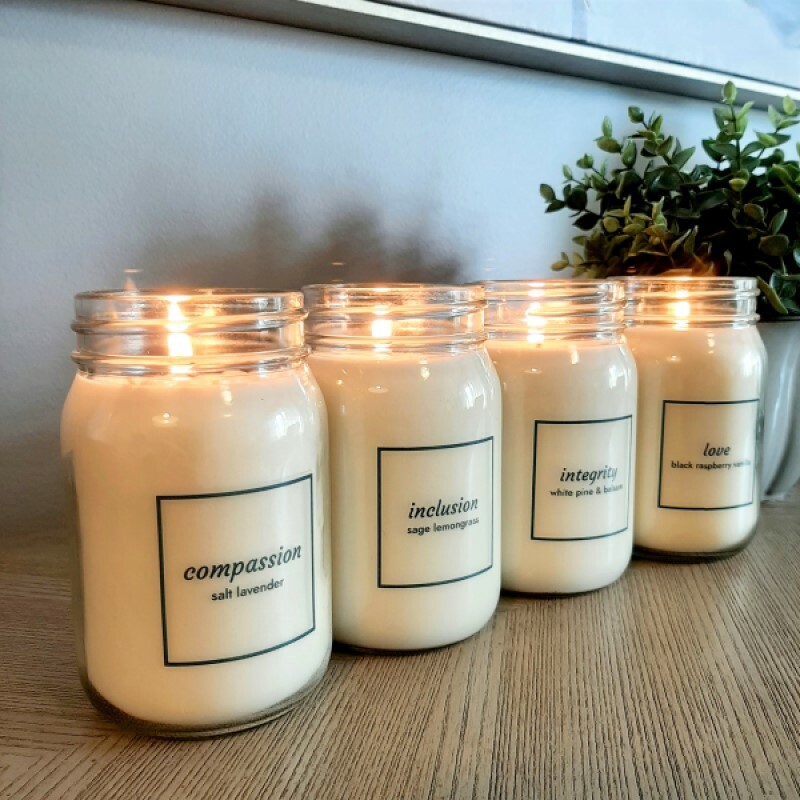 Candles
Brighter days ahead...purchase a candle and help Eagles Nest provide accessible mental health programs in the community. Each unique scent is paired with one of our values: Compassion, Inclusion, Integrity and Love.
100% hand poured soy in a 16oz glass mason jar with pewter metal lid. Made in Canada in small batches.
To Purchase:
Select one scent and the quantity you want and press "purchase now". To purchase additional scents, choose "continue shopping" from the pop-up message.
Once you complete your purchase, we will contact you to arrange a pick up time. Pick up will be at the HOPE Centre, 606 Dundas Street E. between Monday and Thursday, 9am - 4pm, or another time by arrangement.